THE 2023 RAISING CANE'S GOING TO THE DOGS SURFUR COMPETITION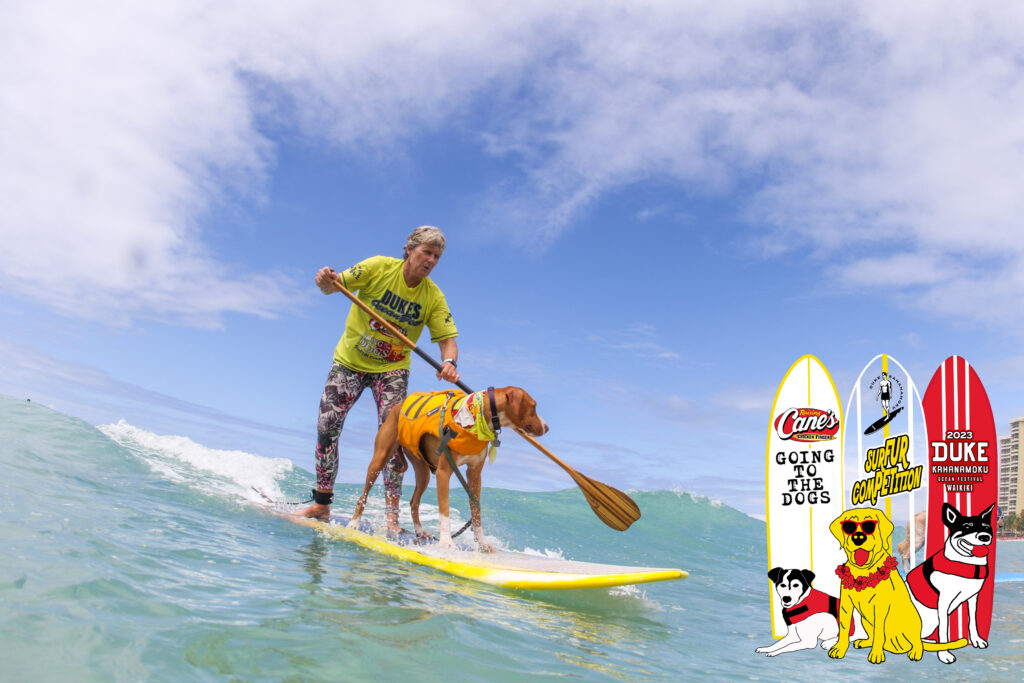 AUGUST 22, 2023
BABY QUEENS SURF BREAK AT KUHIO BEACH IN WAIKIKI
TANDEM TEAMS START SURFING AT 830 A.M.
SOLO SURFURS WILL BE IN THE WATER AT ABOUT 11 AM. (TBD)
ALL SURFING WILL BE FINISHED BY 1 P.M.
AWARDS TO FOLLOW AT 130 P.M.
COME EARLY TO GET YOUR SPOT ON THE BEACH TO WATCH ALL THE AMAZING SURF ACTION!
MERCHANDISE QUANTITIES ARE LIMITED!