Home of the GOING TO THE DOGS SURFUR COMPETITION and all things SURFUR!
We are the only Pet Surfing Competition in Hawai'i. Our event is held each year in August at the Duke's OceanFest in Waikiki. To learn more about this awesome watersports festival, click here: www.dukesoceanfest.com
This pet surfing competition is open to all surfing animals and their humans, all abilities, levels and types of wave-riding vehicles are welcome! (some limitations apply).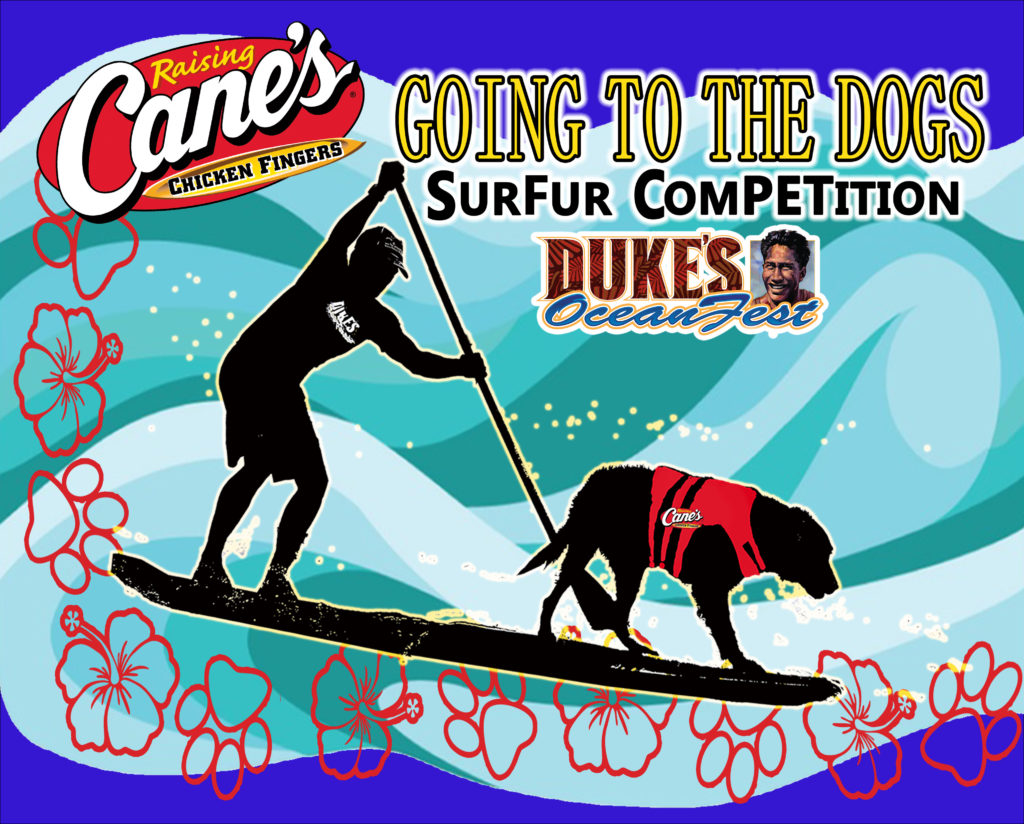 ---